is the largest genealogy organization in the world. FamilySearch maintains a collection of records, resources, and services designed to help people learn more about their family history. FamilySearch gathers, preserves, and shares genealogical records worldwide. It offers free access to its resources and service online. In addition, FamilySearch offers personal assistance at more than 4,500 family history centers in 70 countries, including the Family History Library in Salt Lake City, Utah.
In the search section of familysearch.org anyone can search for records of an ancestor. Use of the Family Tree section requires a (free) registered account. The Family Tree section allows users to collaborate on a single, shared, worldwide family tree (currently with about a billion names in it).
LDS Genealogy:
LDSGenealogy.com was created to help people to find information about their ancestors. It includes many helpful articles for learning genealogy research and an extensive records directory to help you to locate genealogical records.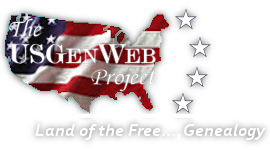 The USGenWeb Project is a group of volunteers working together and having fun providing free online genealogy help and information for every U.S. state and county. Our national site provides links to state sites, which, in turn, provide gateways to the counties.
Just starting your genealogy research? See USGenWeb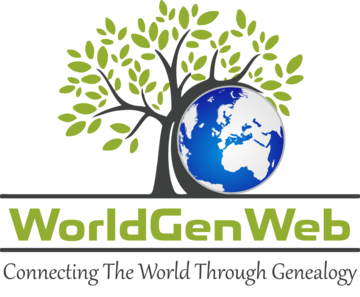 The WorldGenWeb Project (WGW) is a non-profit, volunteer based organization founded in 1996 and dedicated to providing genealogical and historical records and resources for world-wide access.
National, state and local archives are repositories of historical government documents, records, photos, maps and general historical information relative to specific locations.  Many archives departments maintain libraries and museums, have online searchable databases, as well as host various types of events.  Some archives departments even offer classes on how to conduct research:   National Archives and Records Administration
    Linkpendium is a 10,000,000+ resource directory to everything on the Web about families worldwide and genealogically-relevant information about U.S. states and counties. We cover both free and subscription sites, with a strong emphasis upon free resources provided by libraries, other government agencies, genealogical and historical societies, and individuals.

       An alphabetical list of genealogy sites on the Internet.
(membership required)  As of June 2014, the company claims to provide access to approximately 16 billion historical records, and have over 2 million paying subscribers and, as of February 2018, more than seven million Ancestry DNA customers
Colorado Public Record: Search Colorado public records statewide for vital information such as death, birth and marriage certificates with official government websites. Get property information, conduct a business search, verify professional licenses and many other public records available online.
vitalrec.com – the most comprehensive resource for locating vital records
United States Birth Certificates, Death Records & Marriage Licenses     Leads to links to birth and death certificates – (membership required – Membership is FREE for 14 days and includes unlimited access to our collection of more than 11.4 billion records and scanned images.)
 is a website that allows the public free access to search and add to an online database of cemetery records. It is owned by Ancestry.com. It receives and uploads digital photographs of headstones from burial sites, taken by unpaid volunteers at cemeteries. Find A Grave then posts the photo on its website.
This website is a directory of links to websites with online death indexes, listed by state and county. Included are death records, death certificate indexes, death notices and registers, obituaries, wills and probate records, and cemetery burials. You can also find information here about searching the Social Security Death Index online.  This has partially free and fee based access.
Why Use Obituaries for Family History Research?
Obituaries are often the missing link or the best starting point for many successful genealogy searches. They are mini-narratives of a person's life often highlighting or summarizing major happenings between "born on" and "deceased on". The stories told in obituaries gives us insights into who our ancestors were and what mattered most to them. In addition, newspaper obituaries often reference other family members, leading your genealogy research in new, and unexpected, directions.
 (free 30 day trial) Discover Your Family Story in Newspapers 1690-Today.
Search the largest collection of United States obituaries and condolences, hosted by Legacy.com in partnership with funeral homes and newspapers. Legacy.com also allows users to send sympathy flowers directly to United States funeral homes.
Finding Historical Newspaper Records

(fee based – newspaper archives from 1607-2017), NewsLibrary.com (fee based – over 274 millions articles in thousands of publications)
 Online Historical Newspapers Website.  Have you ever wished you could find links to all the online historical newspapers in one place?  A place where they were listed by county and city so you could find the newspapers your ancestors read?  This is the purpose of the Online Historical Newspapers Website. It is meant to be used as an aid to genealogists, historians, and other researchers.  These links include both free sites and subscription database websites.
The National Digital Library provides free access online to digitized American history and culture resources with curatorial explanations.
    Search America's historic newspaper pages from 1789-1963 or use the U.S. Newspaper Directory to find information about American newspapers published between 1690-present.